Have Heart Charm Necklace
Details
Made in 18K gold over brass
Adjustable chain length: 16 to 18 inches; 40

 + 2.5 + 2.5 cms

Anatomical heart charm height: 10 mm
Disc charm height: 12 mm
This set is not eligible for additional promotions or discounts.
Complimentary Pill Bottle Box
Our Pill Ring Box decoratively stores your favorite rings, earrings, stethoscope charms, and more.
Sustainably Crafted

2-Year Warranty

Signature Pill Bottle Box®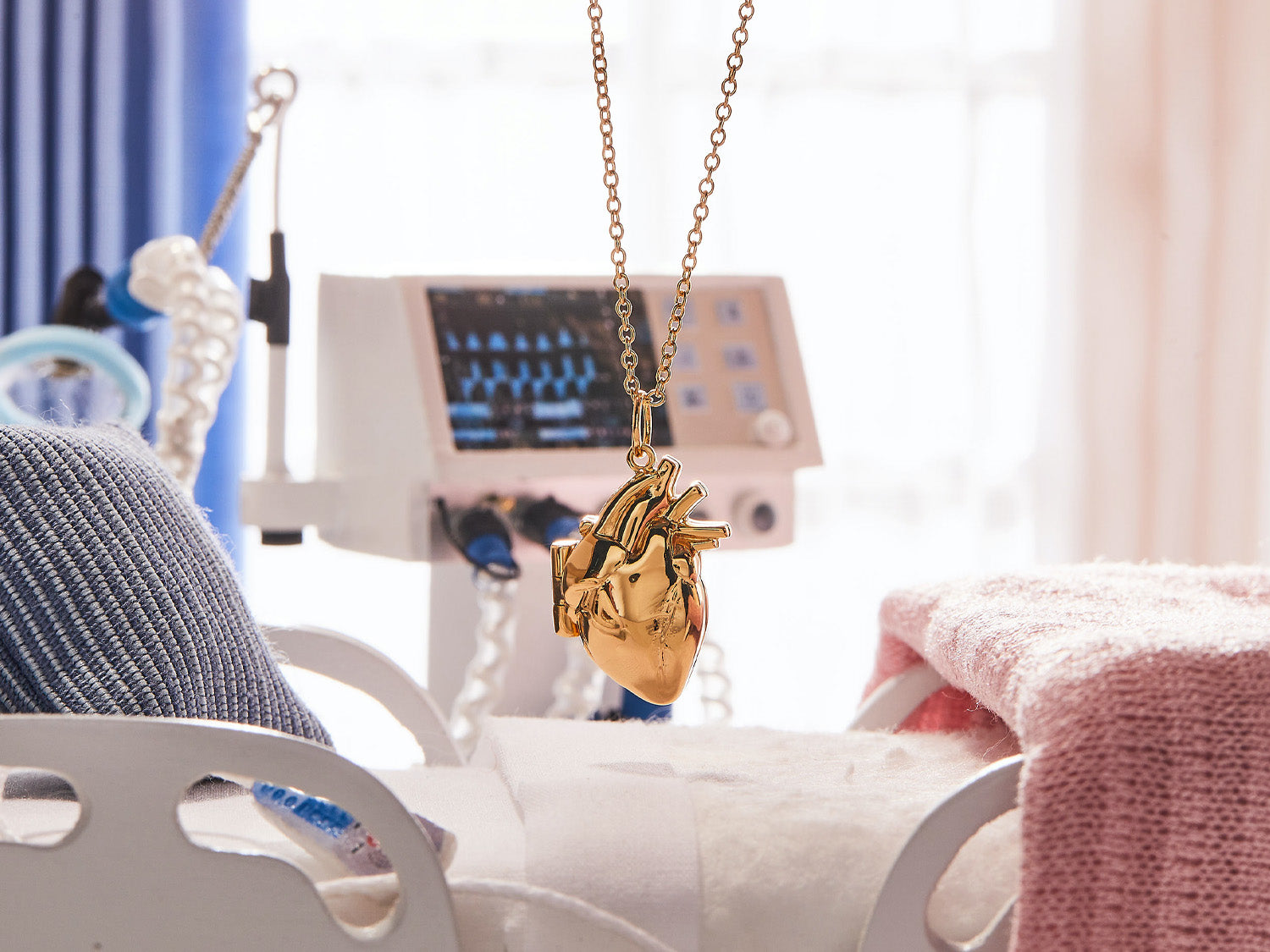 Care Instructions
Jewelry Rx
We've got the Rx you need to keep your jewels brilliant for years to come.