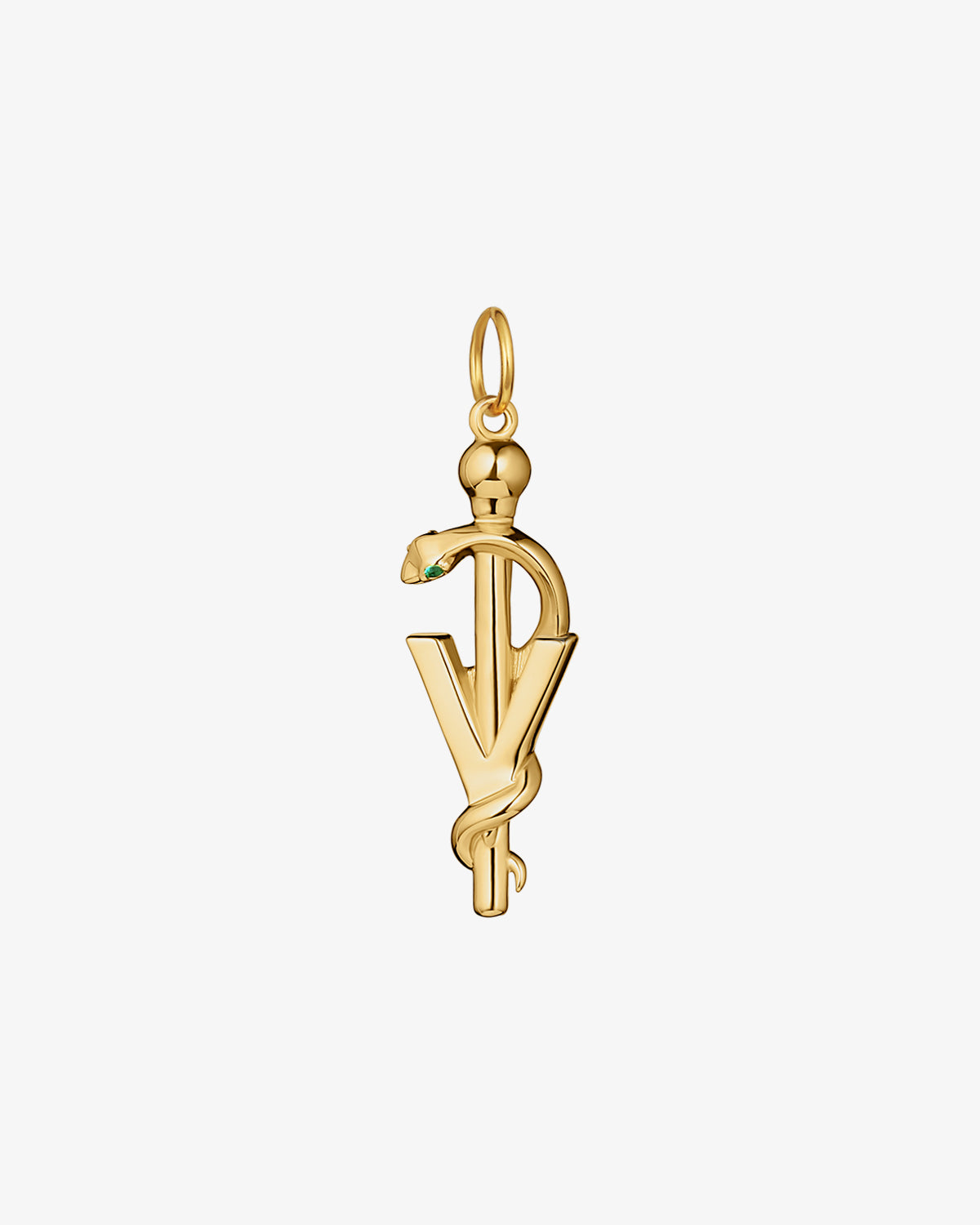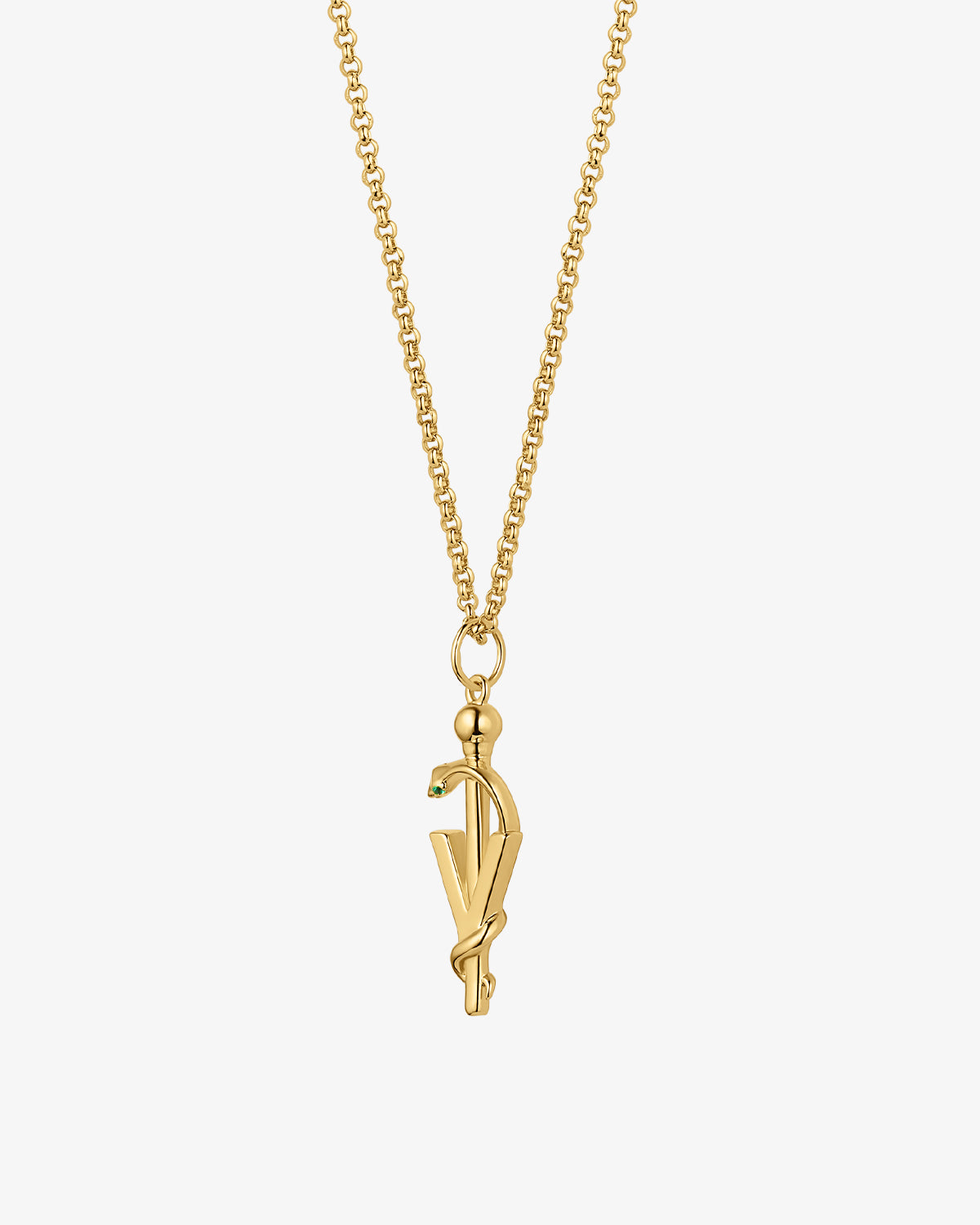 Modern Veterinary Medicine Rod of Asclepius Pendant Charm
Details
Made in 18K gold over brass

Build it with our Charm Builder

Charm height: 23 mm
Emerald nano gem width: 1 mm
Charm only

—

chains sold separately
Complimentary Pill Bottle Box

Slide this charm onto our Basic Chain for your everyday style. For a limited time, buy a chain, get a charm 20% off.
Sustainably Crafted

2-Year Warranty

Signature Pill Bottle Box®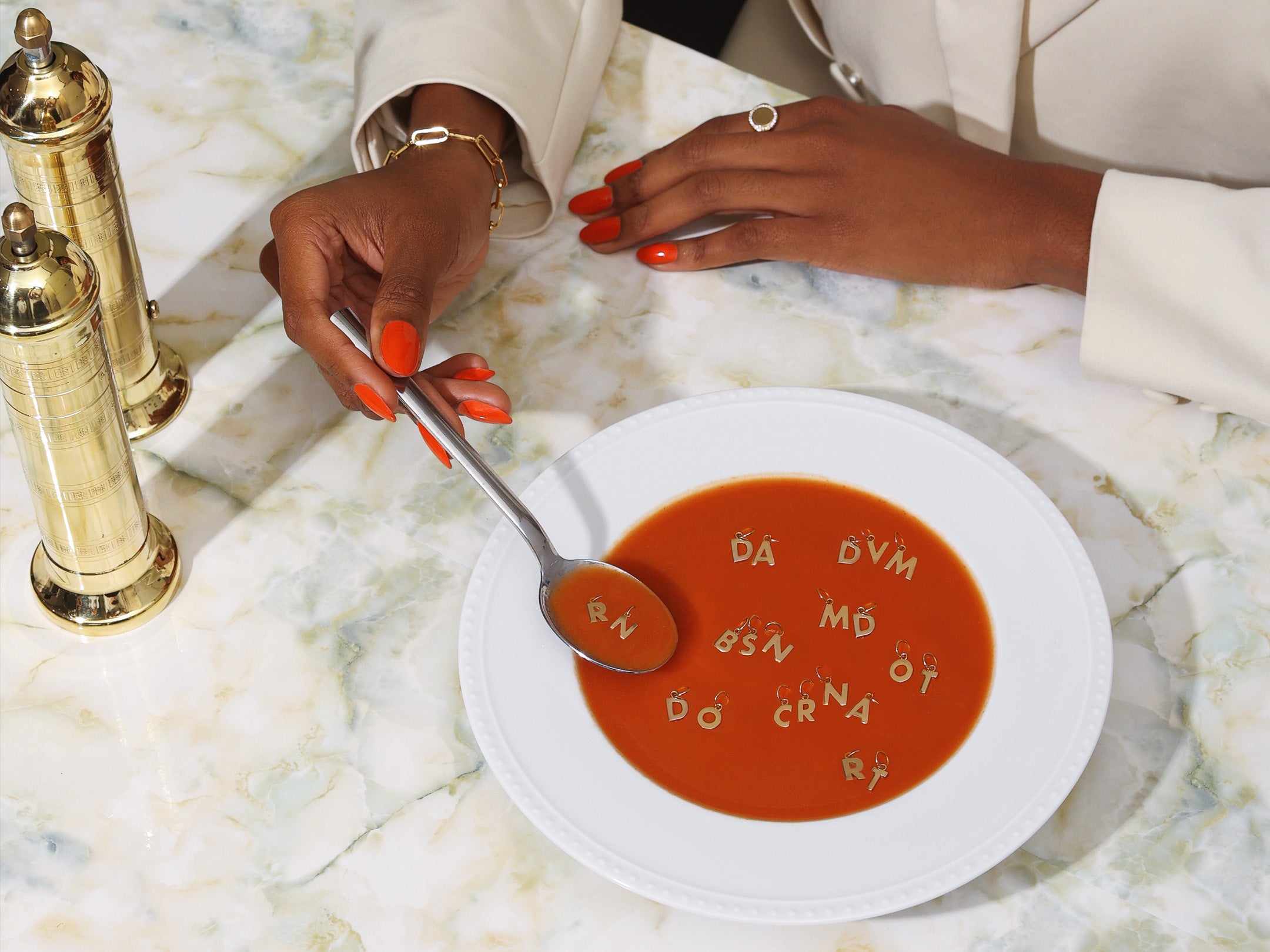 Alphabet Soup
Build Your Title
Credentials and title acronyms are a lot like alphabet soup. Build it your way with our versatile letter charms.