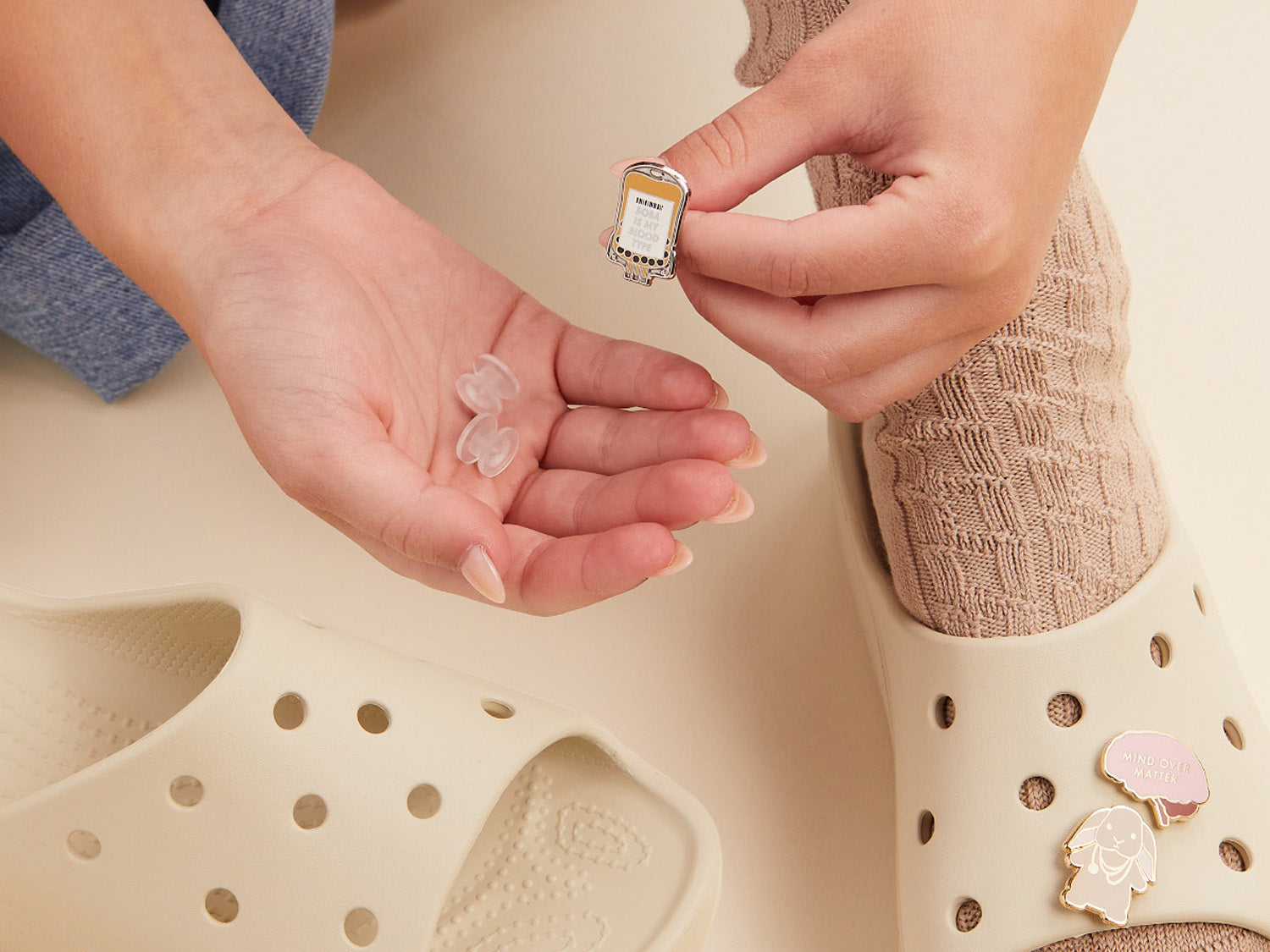 V is for Versatile
The Ultimate Guide to Pin Backs
Enamel pins have taken the world by storm, becoming a favorite way to showcase personal style, interests, and creativity. While selecting the perfect pins is important, choosing the right pin backs is equally essential to keep your cherished collection secure and stylish. In this post, we'll delve into the world of pin backs, from locking pin backs to innovative shoe charm converters, helping you accessorize with confidence.
Standard Pin Backs: Keeping Your Pins Secure
Standard pin backs, like butterfly clutches or military clutch backs, are a classic choice for securing your enamel pins. These pin backs consist of a metal clutch that "locks" onto the pin's post, preventing it from accidentally detaching. Whether you're donning your pins on a jacket, backpack, or hat, locking pin backs ensure your pins stay in place, no matter where your adventures take you.
We don't offer these due to personal preference, but they are widely available on the market.
Rubber Pin Backs: Flexibility and Grip
Rubber pin backs, often referred to as PVC or silicone pin backs, provide a unique combination of flexibility and grip. These soft and pliable backs securely hold your pins in place while offering a comfortable wearing experience. Rubber pin backs are a great option for clothing, especially when you're concerned about the pin backs digging into your skin. All of our pins come equipped with this type of back by default.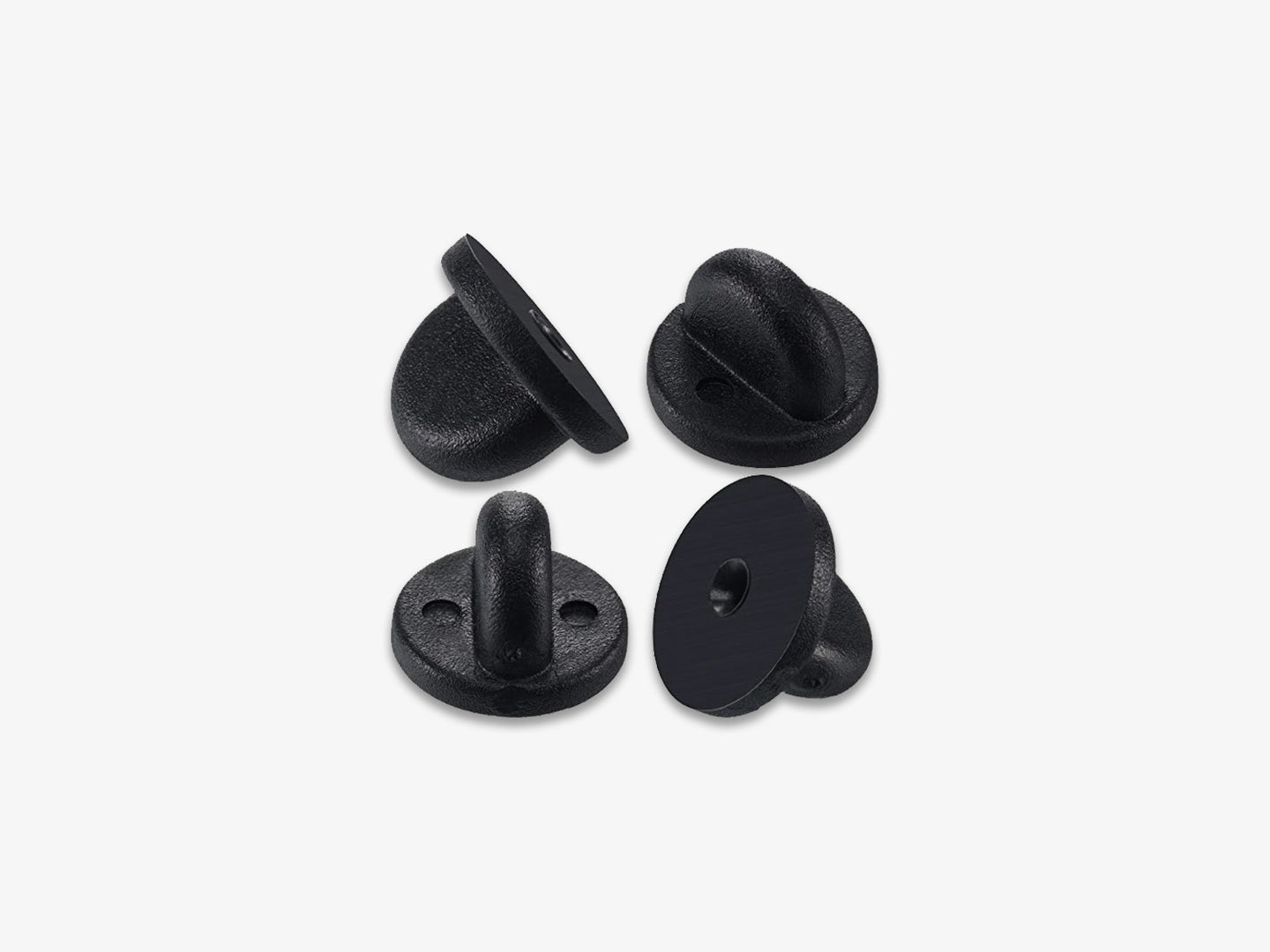 Magnet Pin Converters: Unconventional Pin Display
Magnet pin backs offer a creative solution for those who do not care to wear their pins, but still want to showcase their personality with our fun designs. These innovative backs use a strong magnet to hold the pin onto a magnetic surface, like your fridge. These magnet pin backs are easy to attach and remove, and are interchangeable with other types of pin backs when you want to wear your pins other ways.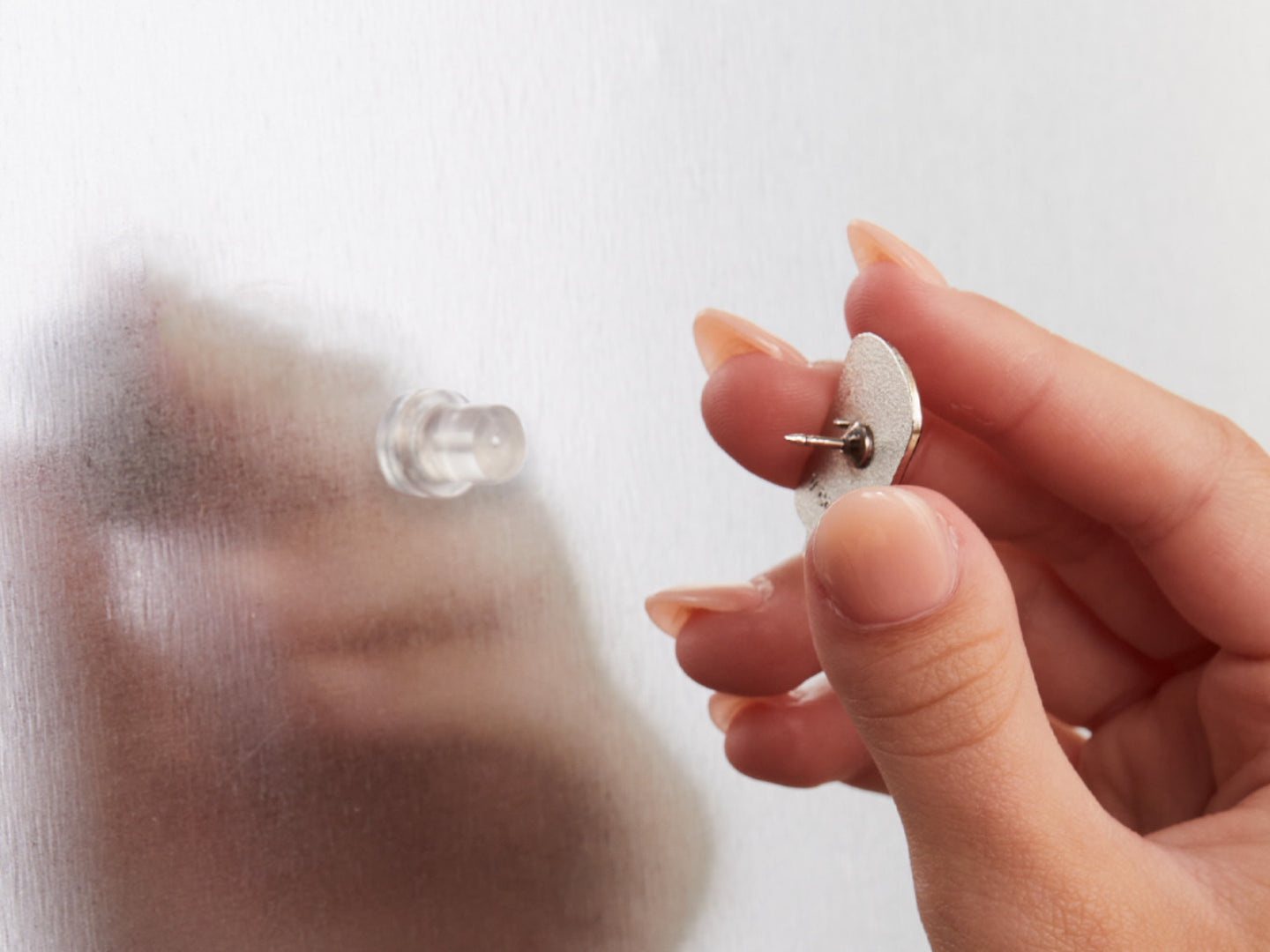 Backs That Convert Your Pins into Shoe Charms: Walk in Style
Why limit your pin collection to just clothing and accessories? Transform your enamel pins into unique shoe charms with specially designed pin converters. These backs securely attach to the pin posts and feature a lip that can be inserted through your shoe holes, transforming your favorite clogs into personalized works of art.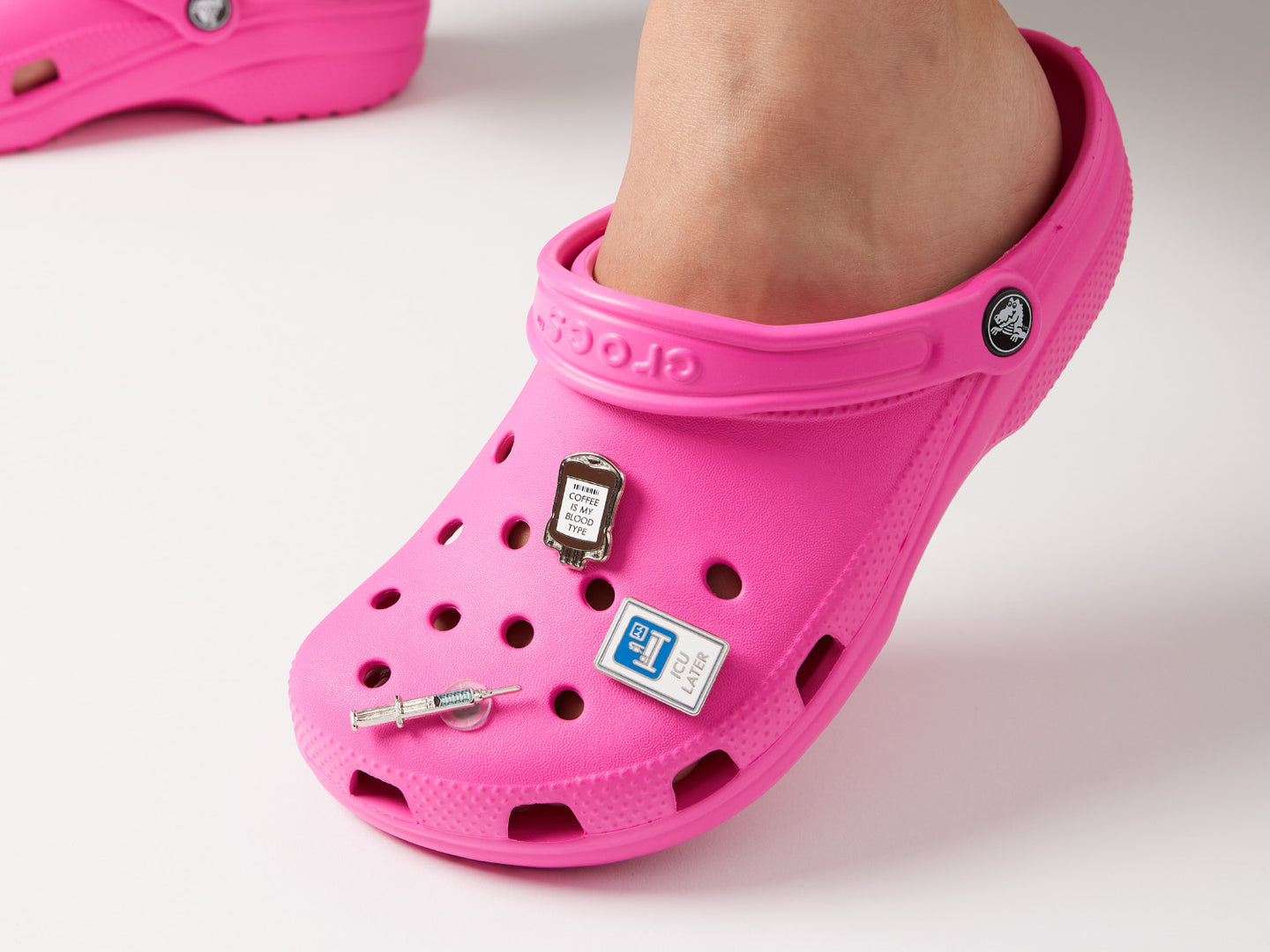 Deluxe Locking Pin Backs: Upgraded Security
Deluxe locking pin backs, also known as spring-loaded or pin locks, offer advanced security for your most valuable pins. These backs feature a locking mechanism that requires an extra step to release the pin from the post. While they may take a bit more effort to use, upgrading to the deluxe locking pin backs provides peace of mind, ensuring your prized pins stay exactly where you want them.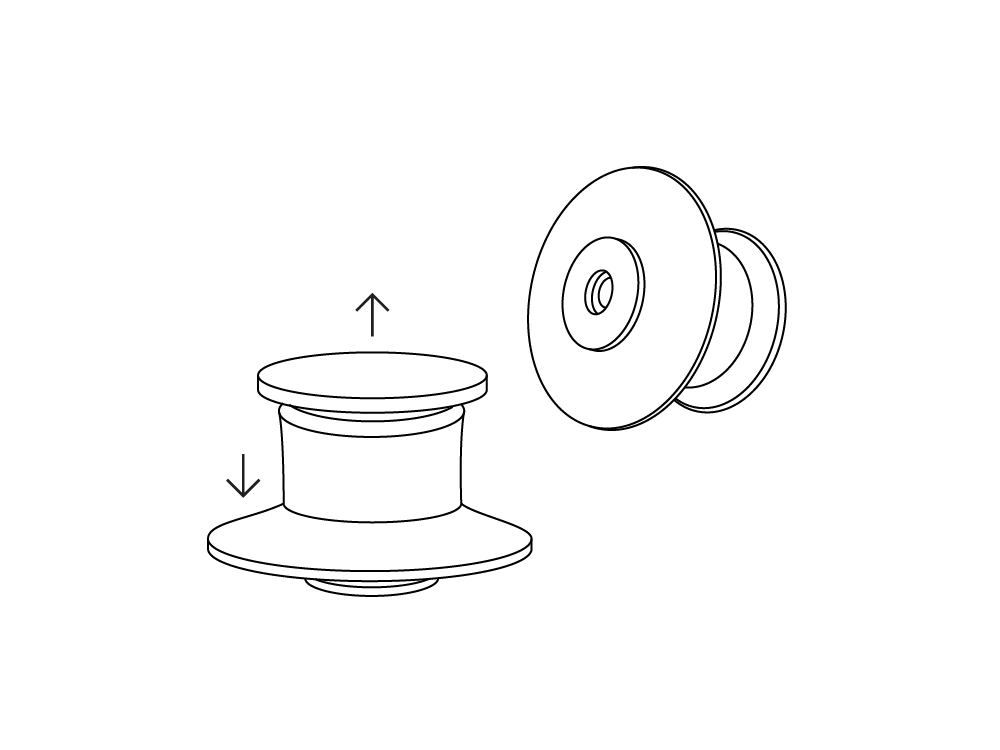 When it comes to displaying your enamel pin collection, selecting the right pin backs is just as crucial as choosing the pins themselves. Whether you prefer classic butterfly backs, flexible rubber backs, innovative magnet backs, or unique shoe charm converters, there's a pin back option that suits your style, comfort, and security preferences. With our range of options, you can confidently showcase your pins and express yourself through your ever-growing collection.